---
Royal Queen Seeds: Two Decades Of Experience
Royal Queen Seeds began in the Netherlands selling other people's creations, but now, after 20 years, they exclusively focus on their own strains so that they can guarantee consistent quality of everything they offer. RQS doesn't just say they breed the best marijuana in the world – they put this claim to the test in major Cannabis Cups, measuring themselves against tough competitors and still scoring one victory after another. Now, over a dozen strains in their catalog are decorated with a 'cup' icon.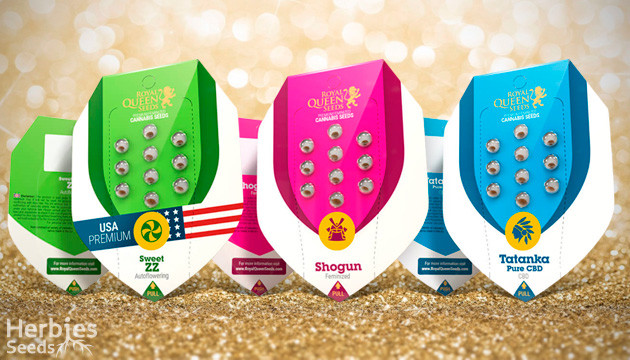 RQS Highlife Triumphs
Today's cannabis market is a serious business, so any brash newcomer faces fierce competition from established champions. This didn't prevent RQS from the unbelievable double victory at Highlife 2018. Their Royal Gorilla impressed the judges so much with its powerful combination of 27% THC and delicious flavors that it was named Strain Of The Year, while their Royal Cookies won first prize as Best Indica.
This wasn't the first time Highlife applauded Royal Queen Seeds' masterpieces. They took home trophies in 2013 and 2014 as well, and in 2015 all but dominated the medical category with Euphoria (first place) and Medical Mass (third place).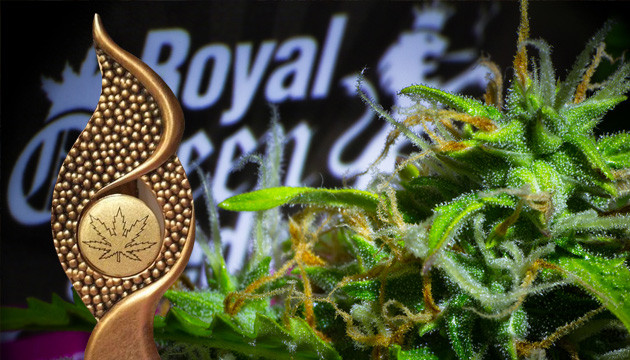 Constant Growth And Focus On Quality
Lax laws in Spain where RQS headquarters are now located allow the company to expand its business to new areas, but they never lose focus on the main ingredient of their success – the marijuana seeds themselves. The company constantly works on improving their strains and creating new genetic combinations, but also ensure the top quality of their main stock. All their seeds are organically grown, hand-picked and regularly batch tested.
Royal Queen Seeds' Packaging Is Eye Candy In Itself
With their beautiful designs and bright colors, the cardboard packets of RQS ensure that customers have a great experience with their seeds from the moment they open their mail. Of course, each and every seed is separately sealed in a blister, allowing growers to take and sprout just one of them while the rest are safely guarded from humidity, retaining their freshness for future grows.
Official website: Royal Queen Seeds