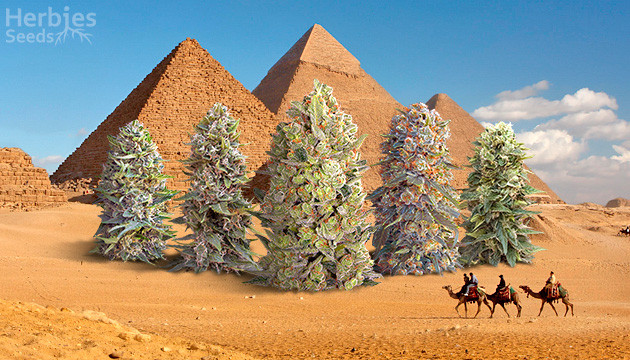 In today's post, we continue to present you with trending seed banks and their most popular current strains. And in this context, Pyramid Seeds definitely deserve a mention! Keep reading to find out more about this Spanish seed company and the five plants that many growers want so much to have in their gardens.
Pyramid Seeds: A Reputation Built The Hard Way
A relatively new name on the international marijuana scene, Pyramid Seeds has an excellent reputation in their home country of Spain, where they spent over a dozen years gathering a collection of outstanding mother plants and then another dozen years selling their finds in the form of seeds to local growers. Thanks to the technically legal status of weed in Spain, this seed bank was able to get direct feedback from its customers, listen to their suggestions, and tweak and tune their genetics until they get them just right. It takes roughly two years to create a new strain with perfectly predictable and stable features, and Pyramid Seeds has always been doing just that without cutting any corners.
Medical Cannabis Strains
VIEW ALL
What You See Is What You Get
Have you ever read about a cannabis strain with all its promising features and then wondered why your actual experience with it was so different? With Pyramid Seeds, there are no unpleasant surprises like this. These guys are very upfront and honest about the potential of their seeds and describe the results that an average gardener can achieve with their genetics. Needless to say, even these down-to-earth descriptions are quite tempting – Pyramid's strains are really that good.
Our Customers' Top 5 Picks
Find out why growers prefer the following five varieties among Pyramid Seeds' extensive collection. Hint: the THC content in these plants is jaw-dropping, the flavors worthy of connoisseurs, and the effects complex and nuanced.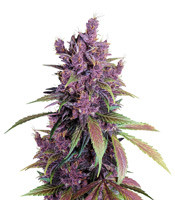 Black Cherry Punch (Pyramid Seeds)
Photoperiod

Berry-tasting relaxed evening

350+ g/m² indoors
750 - 1000 g/plant outdoors

25 %
View strain
Black Cherry Punch: When Bag Appeal Meets Knockout Power
People first try Black Cherry Punch because of the promised 25% THC, but they come back for more once they've also seen those gorgeous dark purple buds and tasted that thick, earthy smoke with notes of cherry and blueberry pie. The high isn't just intense but also very pleasant, caressing your body with profound relaxation while stimulating your mind, sharpening your focus and clearing away stray thoughts. This is a great combination for when you want to spend a restful evening and recharge yourself for the next day.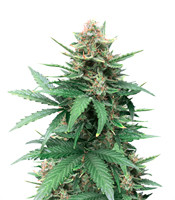 Tutankhamon (Pyramid Seeds)
Photoperiod

20 %

Touches all sides

500 g/m² indoors
500 - 1500 g/plant outdoors
View strain
Tutankhamon: A Daytime Companion For Veteran Smokers
A special cut of the fearsome AK-47, Tutankhamon can carry as much as 30% THC in its buds, although 25% is a more realistic goal for a perfectly ordinary grow. However, even this is something that should read like a danger sign for first-time and casual smokers: puff, puff, pass out isn't exactly most peoples' idea of fun. The more the pity, since this weed is so easy to grow that it's as though it was created specifically for newbies. The high is pure Sativa energy, with no tiredness but a lot of creativity and excellent mood.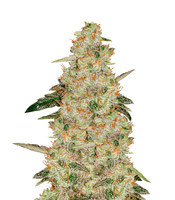 Auto White Widow (Pyramid Seeds)
Autoflowering

Creativity booster

15 %

from 450 g/m² indoors
45 - 200 g/plant outdoors
View strain
Auto White Widow: Perfect For Novice Growers, Or In Fact Anyone
White Widow genetics are so good they'll be around forever, especially the autoflowering versions of this strain. Auto White Widow by Pyramid Seeds is the perfect way to ease yourself into the tricky hobby of cannabis growing. You'll complete the whole journey from sprout to harvest without a single worry and start believing in your 'green thumb'. And then, you can turn to more demanding strains – or not. This autoflower is so sweet-flavored and produces such a beautiful euphoric high that it could be the only weed you'll ever want to grow.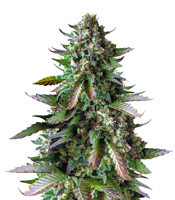 Watermelon Zkittlez (Pyramid Seeds)
Photoperiod

Refreshing melon for creativity

25 %

400 g/m² indoors
750 - 1000 g/plant outdoors
View strain
Watermelon Zkittlez: Jump-Start Your Day With Refreshing Fruitiness
The 50% of Sativa in its genetic makeup gives Watermelon Zkittlez a very uplifting high, but so does the other 50% because it's inherited this from OG Eddy, and the OG line is a kind of Indica famous for its cerebral, stimulating effects. This means you get just a little muscle relaxation and a lot of euphoria, positive thinking and creative ideas. No wonder this strain is such a favorite among medical patients who need to smoke weed from the moment they wake up and hate when smoking makes them tired. The sugary and fresh flavor of watermelon completes the picture.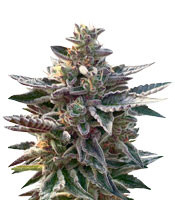 Do-Si-Dos (Pyramid Seeds)
Photoperiod

Exotic temptation of travels

350 g/m² indoors
750 - 1000 g/plant outdoors

25 %
View strain
Do-Si-Dos: The Blissful Pinnacle Of Your Day
With 25% THC, this cross of Face Off OG and Girl Scout Cookies is also at the top of the pyramid in the company's collection, hence its enormous popularity. But this time, the effects are relaxing and calming, with the initial rush of face-melting and grin-inducing euphoria contributed by Face OG, followed by the more prolonged blissful body buzz that makes you want to lie down and take a nap (and not mind that blaring TV). There are far worse ways to end your evening than a bowl of sweet and earthy Do-Si-Dos.
An Endless Succession Of Premium Cultivars
It is virtually impossible to present in one short article all the kinds of genetics this prolific company offers, especially considering that Pyramid creations (like the creatures in Noah's Ark) all come in pairs – for every photoperiod variety, there's an autoflowering one with the same name. However, the five mentioned above give you a good idea of where to start your exciting journey into the realm of elite marijuana. And for even more first-rate varieties, read our other articles in this series, where we describe the world's most renowned breeders and their premium strains.
Herbies Head Shop expressly refuses to support the use, production, or supply of illegal substances. For more details read our Legal Disclaimer.