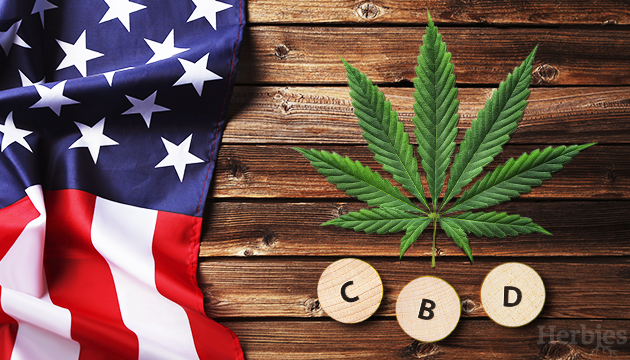 With the abundance of CBD products on offer in the U.S., it's not really necessary to grow your own high-CBD strains. However, it could be a fun new hobby for you – one that will fill your days with excitement and bring you commercial amounts of clean, organic, safe-to-use medicine. While growing cannabis indoors can be challenging, nothing is easier and more natural than having a few plants outdoors, and that is the topic of our article.
What Are the Benefits of CBD?
Every day, scientists discover more and more medicinal uses for CBD. Some of them have only been tested in the lab (anti-cancer and anti-viral) and in animal models (depression). Other benefits have been discovered in observational studies, such as anxiety, including social, but there's also a growing body of clinical research suggesting that CBD is a well-tolerated and effective medicine with hardly any side effects.
Most often, patients use CBD for anxiety and stress, depression, insomnia, chronic pain, and inflammation. There's even an FDA-approved CBD-derived pharmaceutical called Epidiolex that's prescribed to children with severe epilepsy. At the very least, CBD is harmless, non-addictive, and doesn't cause any psychoactive effects, or a 'high'.
Is Growing CBD Marijuana Legal?
The Farm Act of 2018 made cannabis plants with less than 0.3% THC legal in the U.S. Called hemp, these plants can contain high amounts of CBD and thus be the perfect source of this medicine for your personal needs. However, you'll still need a permit to grow it, and not every high-CBD strain has so little THC. Most of them test above the legal limit, as they're bred from 'normal' medical marijuana.
Most probably, to grow your CBD medicine, you'll need to live in a state that has adopted at least medical marijuana laws. You should also check with local regulations on outdoor growing, as some states only allow indoor cultivation.
The Best CBD Strains to Grow in the Northeast
Climate: Optimal
Genetics: Early-flowering hybrids
Water: Lots of high-quality water
Watch For: Humidity late in the season
When you look for the best CBD flower strains, never forget to choose those that are suitable to the particular climate of your region. The climate in the Northeast is a blessing for cannabis growers. It offers rich soil and an abundance of water with a pH level that's just right. The temperatures in summer are also ideal, and there's enough sunshine for your weed plants to thrive.
The only potential issue is the length of the growing season, so make sure you choose a fast-maturing hybrid that you can harvest before the weather changes for the worse in late September to mid-October. You're not restricted in your choice of Sativas or Indicas, but it would be best to choose those that can handle high humidity in late flowering.
Solomatic Auto CBD (RQS)
Autoflowers are your safest bet for a successful grow in any climate, including the Northeast, and Solomatic Auto CBD may well be your most reliable source of CBD medicine. With a jaw-dropping 21% CBD, she's probably the strongest CBD strain around. THC levels stand at just 1%, so the effects of the smoke are clear-headed, calm, and relaxed.
CBD JAM (Delicious Seeds)
If you're one of those people who like their medicine sweet (and blissfully relaxing too), you'll love the tropical and fruity terpene profile and 7-10% THC content of CBD JAM. One of the top CBD strains in our catalog, it also packs large amounts of CBD – from 7 to 14% – so you'll surely get relief from your symptoms. The plants are ready for harvest by mid-October and can handle some rainy weather and cool nights.
Tatanka Pure CBD (RQS)
Tatanka Pure CBD can be legally defined as hemp, as it contains just 0.15-0.25% THC. At the same time, the CBD levels are very high at 9-14%. You can use these frosty buds for making extracts or just smoke them raw and enjoy the one-of-a-kind bittersweet taste. Either way, the psychoactive effects are non-existent, so you can safely give this medicine to children. This hybrid will be fully mature by early October and can bring you a pound of dry bud per plant.
The Best CBD Strains to Grow in the Southeast
Climate: Hot and humid
Genetics: Sativa-dominant
Water: Monitor pH
Watch For: Mold
The weather in the Southeast is a bit more challenging for growing cannabis. On the one hand, you get more sun and longer falls (which allows for the cultivation of many slower-flowering strains). On the other, the days are often too muggy, and you face the risk of mold and bud rot if the buds get too large and dense. The pH balance of water is also suboptimal and needs monitoring.
It's best to restrict your choice of strains to Sativa-dominant genetics. They do take longer to mature, but that won't be an issue. As a tradeoff, they have narrower and sparser foliage, a more open bush structure, and looser flowers, all of which allow them to resist fungal infections.
CBD Charlotte's Angel (Dutch Passion)
CBD Charlotte's Angel has less than 1% THC and isn't the kind of smoke you'd want to use for its psychoactive effects. In fact, you're unlikely to feel any. The CBD content, on the other hand, is as high as 15%. If it's not the highest-CBD strain in the world, it's definitely somewhere up there. You can harvest these incredibly frosty, herbal-smelling buds at the end of October.
Harlequin CBD (Kera Seeds)
Harlequin CBD has been holding the status of one of the top CBD strains for decades. It churns out record amounts of this therapeutic cannabinoid – 15-17% – while her THC levels stay around the legal limit of 0.3%. These buds are widely used by professional extract makers, but you can smoke them too to get a barely noticeable sense of relaxation alongside all the healing magic of CBD. This dominant Sativa will finish in October, staying healthy and resilient 'till harvest.
Sweet Pure CBD (Sweet Seeds)
With less Sativa dominance than the two hybrids above, Sweet Pure CBD also flowers faster and will attract impatient growers who want their harvest in September. Just prune any excessive branches, remove some of the leaves to improve the airflow inside the canopy, and regularly check the buds for moldy spots, and you'll be alright. You can easily harvest more than a pound of bud containing 8-15% CBD and only token amounts of THC.
The Best CBD Strains to Grow in the Southwest
Climate: Hot and dry
Genetics: Sativa-dominant
Water: Scarce; watering required
Watch For: High temps in the afternoon
When considering the climate in the Southwest, one should exclude California, which is a cannabis grower's paradise. In the rest of the region, the main challenge is weather that's too hot and dry. Providing your garden with enough water will be a daily chore, and you may want to pick a spot that's shaded for at least a couple of hours in the hottest part of the afternoon.
The best CBD strains for outdoor cultivation here will be dominant Sativas, and you should also seriously think about autoflowers, which you can plant (and harvest) during cooler parts of the year.
Honeybells CBD (Delicious Seeds)
With a mix of Hawaiian, Colombian, and Mexican genetics in her DNA, you surely can't go wrong with Honeybells CBD north of the border too. This 60% Sativa will be ready by mid-October and bring you upward of 1 lb per plant. Thanks to the perfect THC-to-CBD balance, with both substances measuring between 7-14%, these honey-sweet buds create a strong but mellow high that's totally anxiety-free and lets you medicate and stay functional at the same time.
CBD Auto Charlotte's Angel (Dutch Passion)
With autoflowers, you can grow weed in many parts of the Southwest practically year-round, and CBD Auto Charlotte's Angel is one of the best. Its earthy and piney Indica smoke is mildly relaxing thanks to its 15% CBD, and it causes no high since the THC levels don't get above 0.7%. Use it for any symptoms that respond to CBD treatment.
Black Beauty CBD (Kera Seeds)
Black Beauty CBD is so low on THC that a farmer could get a license and grow this plant as industrial hemp. However, this fragrant, trichome-laden marvel of a strain was actually bred from medical marijuana with the double goal of lowering the THC content to 0.1-0.2% and raising the CBD levels to 10-14% of dry mass. She's an extractor's dream that brings 2.2 lbs of bud per plant by harvest time in mid-September.
The Best CBD Strains to Grow in the Northwest
Climate: Rainy, overcast
Genetics: Fast-flowering hybrids
Water: Abundant
Watch For: Mold
The weather in the Northwest can be too overcast and rainy, and the soil isn't the richest in the U.S., but some of the states here, like Oregon and Washington, grow pretty amazing weed, including outdoors. What you need is a hybrid that flowers fast and is mold-resistant. You can make it a good habit to take clones from every seed you plant and keep the fastest-maturing cultivars, or else go the easier route of cultivating autoflowers only.
CBD Auto 20:1 (Fast Buds)
CBD Auto 20:1 is probably the highest-CBD strain among autoflowers, as the ratio in its name suggests. Totally beginner-friendly and decent-yielding, she may be the only source of medicine you'll ever need, as you can grow two consecutive harvests per season. The buds smell sweet, with hints of fruit and honey, and will yield you lots of delicious CBD concentrates.
CBD Northern Lights (Seedstockers)
CBD Northern Lights is another contender for the title of marijuana strain with the highest CBD content. She produces up to 20% CBD, although 10% is more common. Meanwhile, the THC content is so close to zero that you'll hardly notice any mind-altering effects. Nonetheless, the buds are as frosty and dank as any you'd find on the top shelves of dispensaries, and they'll mature by late September or early October.
White Widow CBD (00 Seeds)
White Widow CBD is among the best CBD strains for those smokers who're used to THC-rich buds and like getting high but want to try something more medicinal. With 5.5% THC, the effects are pleasantly relaxing, relieving stress, fatigue, and minor pains and aches. Plus, you'll get all the benefits of 12-16% CBD. You'll also love this weed's floral and fruity smell, ease of growth, and generous harvests that you'll get in early October.
The Best CBD Strains to Grow in the Midwest
Climate: Hot; short growing season
Genetics: Indica-dominant
Water: pH testing required
Watch For: Mold
In the Midwest, you'll want to grow cannabis that has a good chance of finishing before the harsh weather arrives in the fall. This means you should choose faster-maturing Indica strains, but try to find out if they're also mold-resistant, as there's an ever-present danger of mold both in the damp and cold fall weather and on hot summer days right after heavy rains.
CBD Auto Blackberry Kush (Dutch Passion)
With 15% CBD, this autoflower is an amazingly potent medicine, while THC levels are also considerable at 5-10% and create pleasantly relaxing, calm effects. CBD Auto Blackberry Kush needs about 90 days of flowering to produce her XL yields, and her purple buds smell fantastic – of forest berries and Kush. You can raise the odds of success even more if you use a greenhouse to protect the plants from rain.
CBD Lemon Auto (Herbies Seeds)
CBD Lemon Auto is hands-down the strongest CBD strain that's also rich in THC. The content of both cannabinoids is equally high, hovering around a jaw-dropping 17%! You won't be able to ignore her effects, as they're mellow yet very potent. This vigorous Indica/Sativa hybrid doesn't mind harsh weather and chugs along just fine through both rainy nights and scorching days, producing generous yields in 70-75 days from seed.
Deep Mandarine CBD (Delicious Seeds)
Delicious Seeds knows how to sweeten their medicine – these guys create the fruitiest genetics on the market. Their Deep Mandarine CBD is definitely one of the top CBD strains out there, with levels of this cannabinoid testing at 15%, while the 4-8% THC is also high enough to wield its special kind of magic. Though photoperiod-dependent, this plant will safely finish by mid-October with a whopping 2.2 pounds of dry bud per plant.
Final Thoughts on Growing the Best CBD Strains
We hope that after reading this article, you know what the best CBD strains are and how outdoor grows in different parts of the U.S. pan out. If you're reluctant to trust your precious seeds to the elements of the great outdoors, consider buying some basic equipment and growing your CBD medicine indoors. Whatever you decide, purchase your genetics from Herbies – we stand behind every seed we sell!
Herbies Head Shop expressly refuses to support the use, production, or supply of illegal substances. For more details read our Legal Disclaimer.