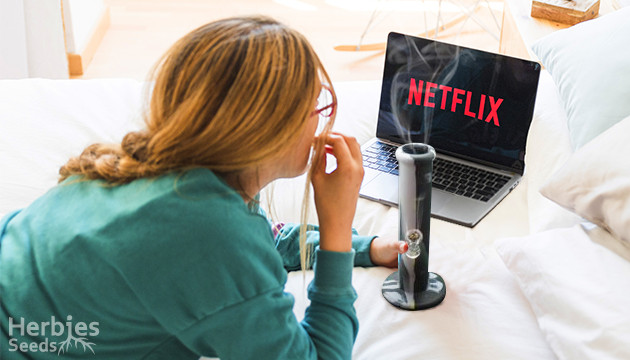 When even the government is advising everyone to stay indoors as much as possible, you know it's time to get yourself set up with a range of activities to take your mind off things. Two popular options are, of course, enjoying some great cannabis and binging your favorite Netflix series.
But what happens when you purposely pair the two? Selecting a smoke that suits the series could well be the new frontier of home consumption.
What Strain Goes With What Series?
Like beautiful food and fine wine, you can't simply throw any two shows and strains together and call it a day. No, if you really want to get the most out of your downtime, select a pairing from our curated list of shows available on Netflix and cannabis seeds available from us here at Herbies!
Castlevania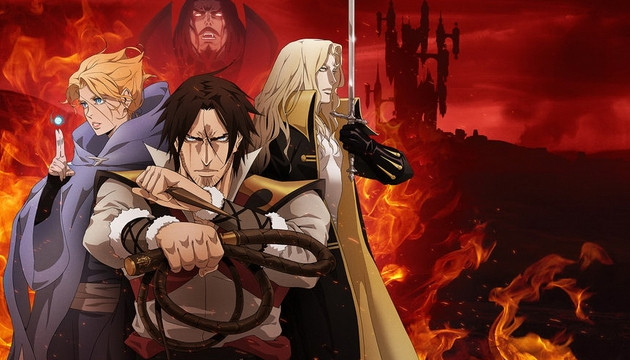 Based on the NES game of the same name, Castlevania tells the story of Trevor Belmont, the last of a warrior family whose entire legacy is based on hunting and killing monsters. Ultimately, events lead Belmont into a battle against Vlad Dracula Tepes (a.k.a. Count Dracula), who is portrayed as a tragic antagonist worthy of some sympathy rather than a pure villain.
With the help of the wise and reckless magician Sypha Belnades and Dracula's dhampir (half-human, half-vampire) son, Alucard, Belmont is forced to face Dracula and – later – an armada of monsters and vampires, all with their own sinister plans for humanity.
Rotten Tomatoes: 93%
LSD
When it comes to strains befitting a Castlevania marathon, this one's name says it all. Although not exactly as intense as the drug it's named after, LSD is still a potent strain.
Carrying 25% THC and a strong earthy, skunky flavor, LSD can be quite intense on the mind and mouth. However, the relaxing effects and psychedelic properties pair well with a mind-bending fantasy show like Castlevania.
The Incredible Bulk
Although The Incredible Bulk's name alludes to the large yields growers get from this plant, it's also an accurate description of the strain's effects. A potent Indica with 20-24% THC, using this strain is like being buried by a massive deadweight.
Intense mental relaxation soon spreads throughout the entire body, creating an ideal setup for enduring the fierce, gory tones that frequently pop up in Castlevania.
Gorilla Zkittlez
One look at Gorilla Zkittlez and it becomes quite clear that it's almost supernatural in its own way. The typically green bud is dotted with a variety of colors that make it seem truly out of this world.
Speaking of which, the 24% THC gives this strain quite a punch along with its sweet, fruity flavors. Initially, users experience a lively buzz that sets the mind racing with creativity, eventually settling into a more relaxed state. Gorilla Zkittlez's tendency to make the imagination run wild really adds a new level of experience to Castlevania's dark fantasy themes.
Narcos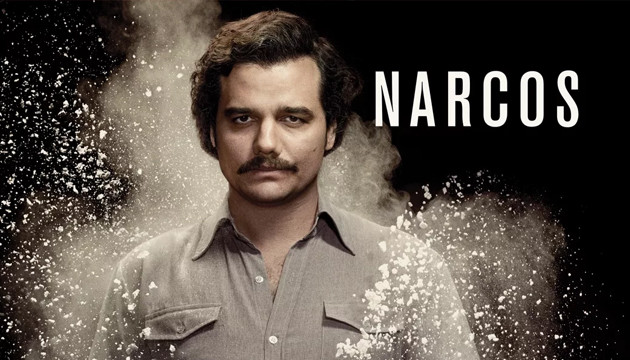 Narcos is a rather fitting show to watch while using weed, as it deals with the complex struggle between law enforcement and criminal organizations in the failing War on Drugs – specifically cocaine.
Unlike the other shows on our list, Narcos is based on actual events that took place between major drug lords, police, politicians and more. We get to see just how deep corruption can run and the bloody consequences of that underground system.
Rotten Tomatoes: 94%
Dr. Grinspoon
When watching a gritty, serious show like Narcos, it's best to have a strain that allows viewers to really feel the message and tone. Dr. Grinspoon is the perfect avenue for anyone looking to immerse themselves in anything.
With 26% THC, this pure Sativa provides a lively buzz that keeps users focused, energized and talkative as they follow and discuss the Narcos episodes.
Purple Juice Auto
Purple Juice Auto is a great way to get into an episode of Narcos and then let the experience gradually melt away. With 23% THC, the strain is strong but not too potent, with a refreshing and sweet spicy citrus flavor.
Initially, the effects leave users happy, upbeat and giggling with cerebral energy, which eventually tapers off into deep relaxation.
Amnesia Haze
Amnesia Haze works well as a balanced strain to help take in an episode of Narcos while not feel too jarred by the darker tones. With 20-24% THC, this strain keeps viewers alert, energized and focused, but still relaxed.
The flavors are sharp, consisting of citrus, pepper and spices – a perfect mix to perk up the senses.
100 Humans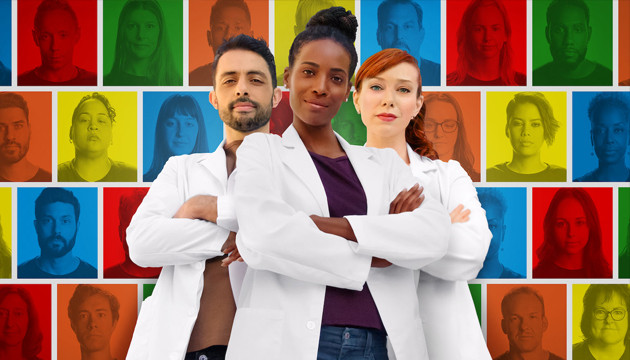 Last but not least, here's a show for the more inquisitive among us. 100 Humans is a reality Netflix adventure filmed around a group of (you guessed it) 100 humans, all of whom take part in a series of experiments. Watching reality TV while high has always been a fun combination – but watching real-life human lab rats take part in experiments while enjoying some herb? Yes, please!
Exploring scientific questions around gender, society, sexuality, and many other aspects that make up being a person, 100 Humans takes its viewers through entire experiments from start to finish.
This is great on its own, but the series also shows you just how biased we all are sometimes, so choosing the right strain to enjoy this show might just soften the blow a bit.
IMBd: 5.8/10
Pineapple Express Auto
A strain known over the world, Pineapple Express Auto, bred by Fast Buds, has all the fruity, citrus smell and crystal formation you expect, wrapped up in an auto-flowering plant that only needs 9 weeks to produce.
Usually testing around 20% THC and 1% CBD, Pineapple Express is a Sativa-dominant strain that hits you with a powerful buzz while letting your mind open up. Being a long-lasting strain, a single round is all you'll need to enjoy each episode.
Caramelo
As smooth and tasty as the name implies, Caramelo is a beautiful 70% Sativa hybrid that's overloaded with floral terpenes. Its genetic blend of Skunks and an Afghani means that the flowers are typically elongated, and shimmering with orange and purple hues.
Coming in at 24.2% THC, Caramelo's effects should not be underestimated, although they should in no way scare people off, either. With the first few inhales, you'll be taken on a wave of euphoria, which slowly melts into a calm yet stimulated, high – perfect for coming to wise conclusions based on the results of 100 Humans' social experiments.
Fruit Punch Auto
Another big hitter, Fruit Punch Auto can't be contained by a bag or jar – the smell simply wafts through the air. And once you see the buds themselves, you know you're in for an enjoyable ride.
With pleasant socializing effects, you'll be relaxed and talkative as you enjoy the next experiment in 100 Humans. Even so, with a THC count of around 21%, it's powerful enough to keep you going for a while before needing a top-up.
Stay Home, Save The World
In these trying times, people all over the world have been given one task: stay home. If that's the case, we might as well make the most of it, right? So pull up your comfiest couch, bust out your herb bowl and flick on Netflix to enjoy these awesome series with your chosen smoke.