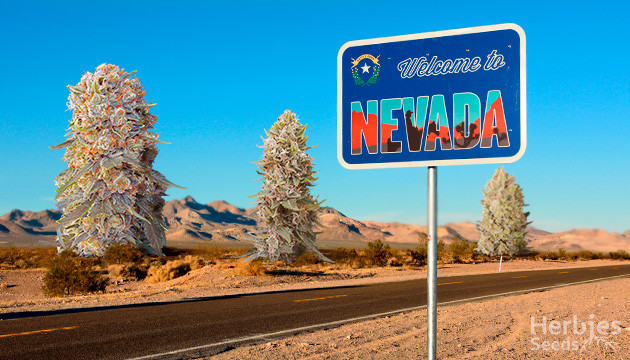 Growing marijuana outdoors in Nevada could be a tricky endeavor, but our article will help you solve the most common issues, understand what type of strains work best, and choose weed seeds that won't disappoint.
It's Legal To Grow Weed In Nevada, But Make Sure You Qualify
The laws in Nevada aren't particularly accommodating to a home grower. If the nearest marijuana dispensary is within 25 miles from your place of residence, your right to grow your own weed basically goes out the window. However, if you live farther from a dispensary and are 21 or older, you can cultivate up to 6 plants. Keep in mind that no matter how many people live with you, the limit per household is 12 plants max. To set up your garden outdoors, you must make sure that it's locked and inaccessible and that the plants can't be seen from a public place. In practical terms, it means building a greenhouse – probably one with a shade cloth for a roof.
Climate In Nevada: Too Much Of Everything Except Good Soil
Commercial facilities in the Silver State grow weed indoors, and there's a reason for that. The hot dry air and the intensity of the sun make it very difficult to create the necessary conditions when growing outside – which is a shame, because outdoors is always a cheaper option. That said, you can still produce some good bud in an arid desert climate – you just have to control the sunlight. Use some 60% shade cloth to draw over your garden in the hottest months or during the hottest hours of the day.
Strains For Hot Climates
VIEW ALL
Alternatively, instead of having to control the heat, you can choose seeds that are very tolerant of high temperatures. Anything with Middle Eastern, Afghani, or Hindu Kush genetics in it will be more adaptable to temperature extremes of Nevada. The low humidity of the desert air is less of an issue and can even be beneficial for strains otherwise susceptible to mold.
The native soil in your garden will probably be too barren to expect good results, so use some store-bought soil mix instead. It's best to dig a hole in the ground, but if you prefer pots, use very big ones, otherwise you'll need to water constantly. Also consider hydroponics. Yes, hydroponics can be used outdoors as well and will allow you to save precious water.
With The Nevada Climate, Some Compromise Is Inevitable
Choosing between Indica and Sativa strains if you want to grow them in Nevada is never straightforward. Sativas don't mind the heat so much and will appreciate the long growing season in your state, but they prefer the air to be more humid. Indicas like low humidity, but higher temperatures can significantly slow their growth. It's always a trade-off. However, we've chosen five hybrid strains for you below that you'll be happy with.
Mimosa EVO: As High As You've Ever Been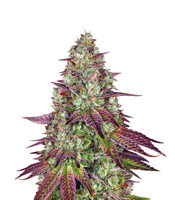 Mimosa EVO (Barney's Farm)
Photoperiod

25 - 30 %

700 g/m² indoors
2000 g/plant outdoors

Laughing buddha
View strain
This Sativa-dominant strain finishes in October and allows you to harvest up to 4 pounds of huge spongy colas from one plant. And such great yields will be put to good use, because the high delivered by Mimosa EVO, though super strong, is perfect for daily use from the moment you wake up until late in the afternoon. Smoke these deliciously fruity buds to get a boost in energy, creativity, motivation, and good mood.
Dr. Grinspoon: Sativa In Its Purest Form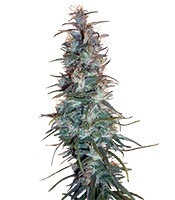 Dr. Grinspoon (Barney's Farm)
Photoperiod

Happy austronaut

350 g/m² indoors

26 %
View strain
What's the point of being a cannabis grower in Nevada if you don't use your extra long growing season to cultivate something as amazing as Dr. Grinspoon? This heirloom Sativa strain takes forever to mature and has wispy buds unlike any commercial variety, but the unique plant gives you a chance to experience the purest old-school Sativa high. It's like being propelled straight into the stratosphere by pungent rocket fuel that tastes like honey.
LSD: The Ultimate Mind-Bending Experience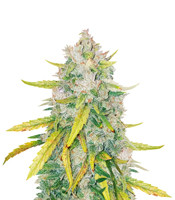 LSD (Barney's Farm)
Photoperiod

700 g/m² indoors
600 - 750 g/plant outdoors

Focused and relaxed Creator

25 %
View strain
As far as cultivation goes, this is a very vigorous and hardy plant and can be raised in climates that are unforgiving to other varieties. By early October, it'll bring you plenty of buds injected with 25% THC and smelling of earth and musk with lemon and herbal notes. The deep stone produced by LSD is euphoric, meditative, and retrospective, with a noticeable psychedelic side.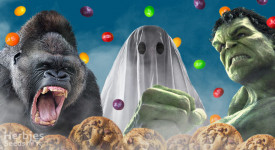 Highest THC Strains
READ NOW
Orange Sherbet Auto: The Cash Crop Farmer's Best Friend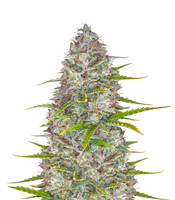 Orange Sherbet Auto (FastBuds)
Autoflowering

Highly creative

500 - 650 g/m² indoors
60 - 300 g/plant outdoors

24 %
View strain
A heavy-yielding autoflower finishing in just 70 days from seed, Orange Sherbet Auto yields buckets of buds that people love for their taste of citrus and happy, easygoing effects. This upbeat daytime strain is smoked by medical patients and recreational users alike – both categories of users appreciate the euphoric yet down-to-earth feeling that alleviates signs of anxiety and bad mood. It's also one of the top-selling varieties from FastBuds in the U.S. thanks to its hardy and resilient nature, making it perfect for growing in a wide variety of environments.
Eleven Roses: Dive Deep Into Pure Indica Relaxation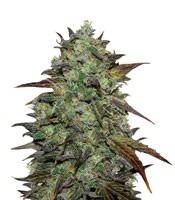 Eleven Roses (Delicious Seeds)
Photoperiod

600 g/m² indoors
2000 g/plant outdoors

11 steps to bliss

24.8 %
View strain
Find Out Which Strains Work Best For You – And Don't Ignore AutoflowersIf you decide to raise something that finishes much earlier for a change, in mid-September or thereabouts, give Eleven Roses a try. It's a vibrant and hardy plant that thrives in any climate and despite its very short flowering time, can produce 4+ pounds of tight buds with a sweet citrus smell and some earthy and metallic notes. For those who like the heavy-handed sedation of a 100% pure Indica, this strain can become a favorite companion for late afternoons and evenings.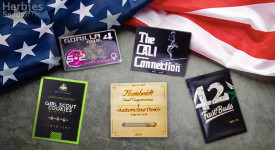 Top 5 US Seed Banks
READ NOW
The five strains we've described above are a great starting point, allowing you to get a feel for how the climate in your state can be best used for cannabis cultivation. There's also an alternative: simply buy some autoflowering seeds and plant one batch early in the season (March) and one much later (August-September). This way, you'll get two excellent harvests without exposing your plants to the extremes of the midsummer.
Herbies Head Shop expressly refuses to support the use, production, or supply of illegal substances. For more details read our Legal Disclaimer.