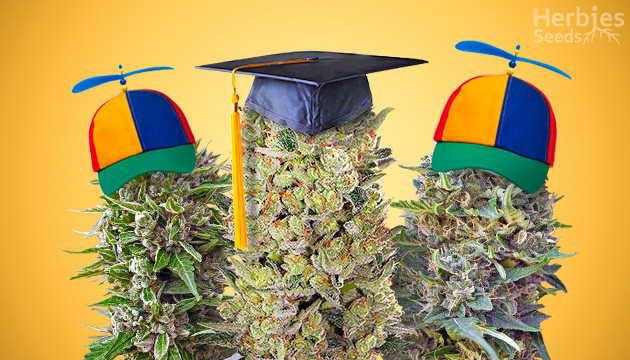 Let's be honest – growing cannabis can be a tough and tedious task. The unique characteristics of the plant take time, effort, ideal environments and ample care to successfully survive and thrive. Luckily, with a wide variety of strains, some are easier to cultivate than others. These are the best strains for beginner growers who may have a more amateur growing skill set. If this sounds like you, you're in the right place. Here, we've compiled the top 5 easiest cannabis strains to grow – perfect for when you're just starting out on your growing journey.
What Makes A Good Beginner Strain?
Beyond having to calculate ideal temperature and humidity levels, environmental conditions and nutrient supplies, most cannabis strains rely on photoperiod-dependent growing methods. This simply means that the plants require certain cycles of light and complete darkness to begin flowering the buds for growers to then harvest. However, since the emergence of autoflowering varieties, or strains that flower without these strict light cycles, growing has become much easier for many. That's why autoflower strains are some of the easiest weed strains to grow, due to their 'automatic' nature of growing buds.
If you're starting from seed, another type of easy strains to grow is feminized varieties. This means you won't be surprised by any male plants that will halt your growing plans completely (since only feminized cannabis plants produce the bounties of quality bud that cultivators specifically grow for).
Lastly, the best strains for beginner growers are highly resistant. Some strains have improved genetics to withstand unfavorable conditions or deterrents like temperature fluctuations, pests or mold. This helps new growers avoid unwanted issues that can often arise, or the need to use additional supplements for prevention purposes.
Easy-To-Grow Cannabis Strains
Open collection
What Are The Best Beginner Strains?
It may be obvious, but our top 5 strains have an ideal combination of the traits that make for good beginner strains. Moreover, not only are they some of the easiest strains to grow, but they also produce desirable yields in effects and weight. So without further ado, here are the top 5 easiest cannabis strains to grow.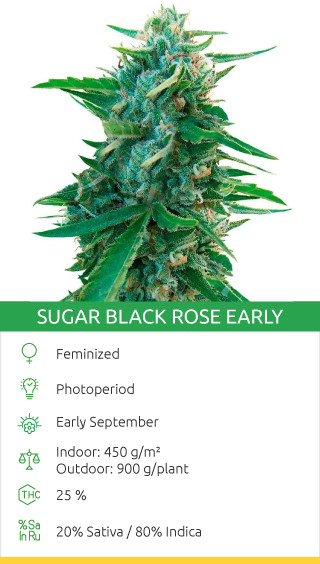 Sugar Black Rose Early Version
If you're looking for a rare and unique easy strain to grow, Sugar Black Rose may be for you. Its elusive genetics come from a cross of two classics – Critical Mass and Black Domina.  These strains have been around for so long due to their easy growing nature and desirable euphoric effects. Sugar Black Rose Early Version is a feminized variety, making it an ideal beginner strain to grow. To add to this, its genetics are highly resistant to pests and molds, and produce plants that are small in size for easier tending.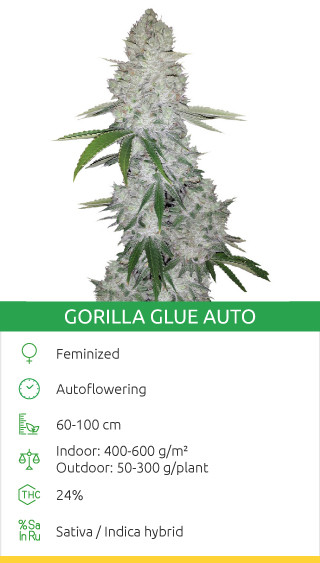 Gorilla Glue Auto
Not only is this FastBuds Gorilla Glue variety an autoflower, but its feminized, too. This checks two boxes of the traits for being one of the best strains for beginner growers. However, Gorilla Glue doesn't just stop there – it's also one of the best strains to grow indoors for beginners because of its short and stocky size. This characteristic makes it easy to conceal and maintain, while still producing considerable yields to reward your efforts.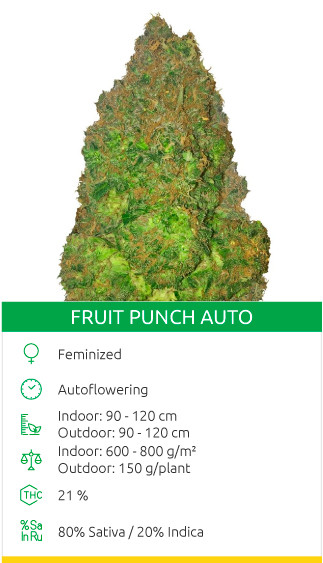 Fruit Punch Auto
This Fruit Punch Auto strain by Heavyweight Seeds is a feminized autoflowering variety that's one of the easiest strains to grow both indoors and out. It benefits from warm, sunny climates and will radiate with enhanced hues and colors when the temperature drops or gets lowered at night. The strain also thrives in growth when beginning from its final sized container or pot, meaning you'll avoid the up-canning and transplanting process that some strains require as they grow.
Auto Night Queen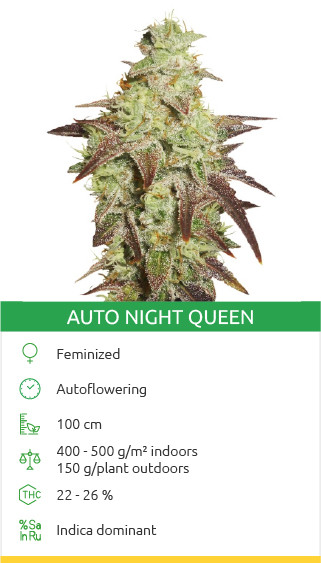 An award-winning strain, Auto Night Queen is a feminized autoflower that's a cross of the rare Night Queen and Mazar-i-Sharif. This combination makes it one of the easiest weed strains to grow, yet with high levels of THC to reward your work. In addition, Auto Night Queen is a heavy yielding plant with an abundance of resinous trichomes. The strain grows short in stature, making it ideal for both indoor and outdoor setups, and is well known as one of the easiest strains to grow overall.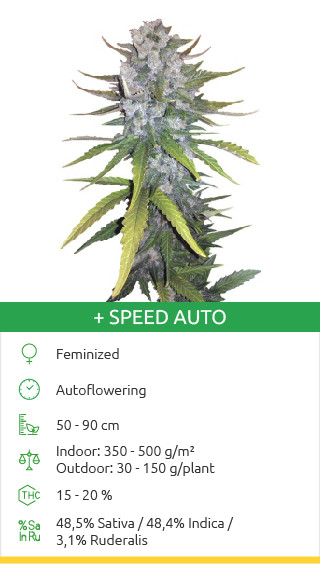 Speed Auto
As you can tell by its name, Speed Auto is a strain that grows extremely rapidly, making it one of the best strains for beginner growers who can commit just 7 weeks to bountiful yields. The well-balanced hybrid genetics are a cross of Speed Devil #2 Auto and the classic Critical Mass. This means you'll get the best of both worlds from its Indica and Sativa traits without too much effort. Because of the plant's high calyx-to-leaf ratio, trimming is a breeze for beginner growers, too. 
Cannabis Strains For Beginners
Open collection
Get Growing With The Best Beginner Strains
Growing can be no joke, but luckily, these best strains for beginner growers makes it an enjoyable ride all the way. While most cannabis plants require high levels of attention to nurture their best growth, these autoflowering, feminized and fast varieties we've discussed today aren't as finicky in nature. If you're a beginner to the growing world, we highly recommend choosing any of these easy strains to grow to start off your cultivation journey.