Cannabis Seeds for Sale in Canada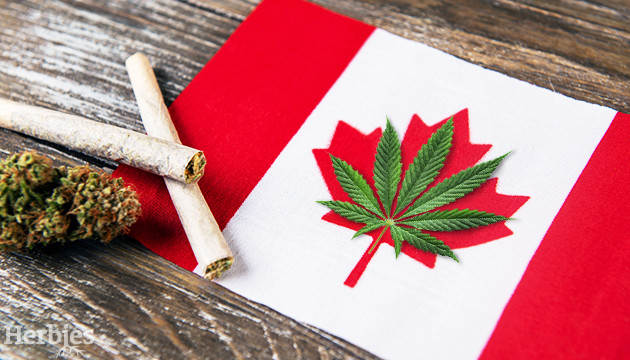 Canada is blessed with nationwide recreational cannabis use. In 2018, it became the first major economy in the world to fully legalize marijuana, and our favorite plant has become even more popular there ever since.
If you're planning to buy cannabis seeds online in Canada, we've got you covered. In this article, we'll walk you through everything you need to know about cannabis seeds for sale in Canada, from legality to where to buy and what to look for.
Is it Legal to Buy Cannabis Seeds in Canada?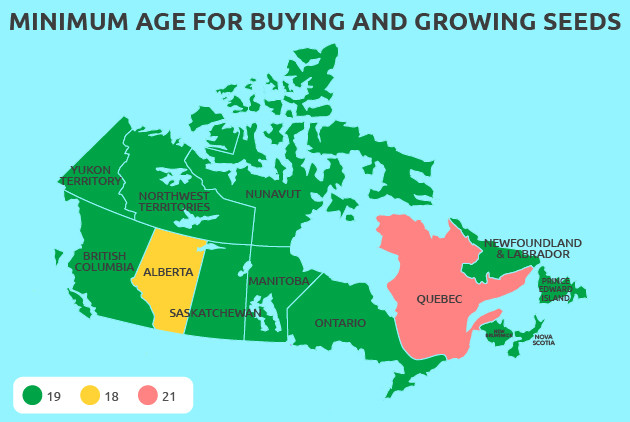 Yes, it's completely legal to buy cannabis seeds in Canada. However, there are some important things to keep in mind. For starters, you can possess only up to 30 seeds at any time.
You also must be of legal age to buy or possess the magic beans, but each province has its own rules about the law. The minimum legal age in most provinces is 19, except for Alberta (18) and Quebec (21).
Is it Legal to Grow Cannabis Seeds in Canada?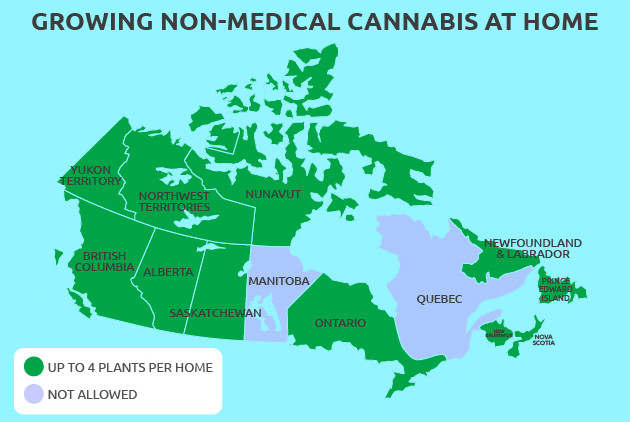 In Canada, adults can grow up to four cannabis plants per household (not per person) for personal use. However (wink-wink), this doesn't really seem like something the government truly cares about. The four-plant limit applies to all provinces except Manitoba and Quebec, where growing non-medical marijuana at home is forbidden by law.
Adult Canadians can store as much bud as they want at home, but each person may possess only up to 30 grams of dried cannabis or its equivalent in public for non-medical purposes.
If you're looking to grow your own cannabis plants for medical use, you'll need to apply for a license from Health Canada first. The number of 'medical' cannabis seeds that you can grow and the amount of dried weed that you can store is limited. It depends on your daily authorized amount and the average yield of a plant under certain growing conditions (indoors, outdoors, or both).
For example, if you get a prescription for 20 grams/day, you can legally grow up to 98 plants indoors and store up to 4.4 kg of dried bud. If the prescription is for 95 grams per day, you can grow up to 463 plants and store up to 20.8 kg. Use this calculator to figure out your limit.
In public, medical patients may carry no more than 150 g or a 30-day supply of dried cannabis on top of the 30 g allowed for non-medical purposes.
Types of Cannabis Seeds Available in Canada
When it comes to buying cannabis seeds in Canada, there are three main types available: regular, feminized, and autoflowering seeds.
Regular Cannabis Seeds
Regular cannabis seeds are the most basic type of seed available. They have a 50/50 chance of growing into a male or female plant, meaning you'll need to keep a close eye on your crops to remove any males before they pollinate your females.
Feminized Cannabis Seeds
Feminized cannabis seeds are the most popular type of seed for home growers. They've been bred to produce only female plants, so you don't have to worry about sexing out the pesky males. This makes the growing process much easier and the yields much higher.
Autoflowering Seeds
Autoflowering seeds are relatively new to the cannabis world but have already become immensely popular, especially among beginner growers. They're unique in that they don't rely on a change in light cycles to begin flowering. Instead, they automatically start producing buds after a certain amount of time. Autoflowers are a great choice for novices or anyone who wants a quick and easy growing experience.
Where to Buy Cannabis Seeds Online in Canada
If you're on the lookout for marijuana seeds for sale in Canada, your best bet is to shop online. There are plenty of online seed banks that offer a much wider selection than you'll find in a local store. When shopping online, it's important to do your research and choose a reputable seed bank. Look for reviews from other customers and make sure the seed bank offers discreet shipping to protect your privacy.
Before you rush to do a Google search for 'cannabis seeds near me', make sure to check out some of the most popular online stores among Canadian cannabis seed buyers, such as Crop King Seeds, ILGM, Quebec Cannabis Seeds, True North Seed Bank, and Seedsman. Each offers premium cannabis seeds and discreet shipping options.
Why Buy From Herbies Seeds?
While there are plenty of great seed banks in Canada, there's no better place to order cannabis seeds online than Herbies. Our megastore has a massive selection of cheap cannabis seeds from some of the best breeders in the world, including from our own in-house line.
We've made a name for ourselves thanks to our fast worldwide shipping and stellar customer service. We also ship to Canada with a stealth delivery option for total privacy. Plus, our website is easy to use and offers plenty of helpful tips for novice growers.
Best Cannabis Seeds in Canada
When it comes to buying pot seeds online in Canada, it really depends on your goals, budget, where you want to grow, and how much time you're willing to dedicate to each harvest.
Below, we've selected five strains that will thrive in Canada's climate. These are pure Indicas or Indica-dominant hybrids that are more discreet than Sativas and more compatible with the outdoor growing conditions in Canada. All of them are feminized for a trouble-free grow. In no particular order:
Runtz Muffin (Barney's Farm)
Runtz Muffin is a 70% Indica hybrid with some pretty impressive parentage that shows in its vigor and yields. With 27-29% THC, this fruit-flavored dessert is one of the most potent strains on the market. It produces balanced effects that kick in with a quick burst of euphoria before evolving into a soft sensation of relaxation that stretches throughout the day.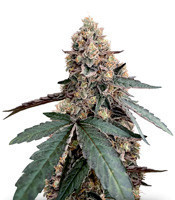 Runtz Muffin (Barney's Farm)
Photoperiod

Smashing relaxing power

27 - 29 %

550 - 600 g/m² indoors
1000 g/plant outdoors
View strain
Runtz Muffin will finish in just 56-63 days of flowering, bringing up to 600 g/m² of resin-covered buds indoors and up to 1 kilo per plant in the wild. The dense, smoldering smoke delivers a hit of cream, lavender, and tropical fruit.
Grandmommy Purple (Herbies Seeds)
Looking for a sweet escape from everyday worries and problems? Grandmommy Purple is your go-to chill pill. Thanks to its 80% Indica genes, Nan will cover you with a warm blanket of euphoria and lull you into the deepest sleep you've ever had.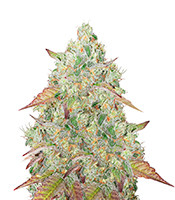 Grandmommy Purple (Herbies Seeds)
Photoperiod

An ecstatic must-have

400 - 500 g/m² indoors
450 - 550 g/plant outdoors

30 %
View strain
This THC powerhouse grows discreetly but still packs a whole picnic basket after 60-65 days of flowering, bringing 500 g/m² indoors and up to 550 grams per plant outdoors. Not only that, but Grandmommy Purple is also full of flavor that's just begging to be smoked. You'll savor the sweet aromas of wild berries and delicate flavors of fruity candies along the way.
Gorilla Zkittlez (Barney's Farm)
Crossing two legendary strains – GG#4 Original Glue and Zkittlez – couldn't but result in a wonder weed that takes all the best from its parents. Created with both potency and flavor in mind, Gorilla Zkittlez has a slight Indica lean and packs 24% THC. This herb delivers a combo of balanced effects that are thought-provoking on the onset and blissfully mellow at the end.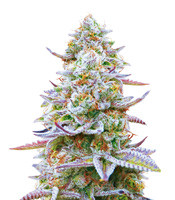 Gorilla Zkittlez (Barney's Farm)
Photoperiod

600 - 700 g/m² indoors
2000 - 2500 g/plant outdoors

Total tranquillity

24 %
View strain
True to its name, Gorilla Zkittlez churns out monstrous yields of 600-700 g/m² indoors and 2000-2500 grams per plant outdoors if given enough space and care – all that in just 55-65 days of flowering. When smoked, this beast expresses its nature with a thick tropical fruit bouquet.
Purple Lemonade Auto (Fast Buds)
A fresh take on a California classic, Purple Lemonade Auto is an Indica-dominant autoflower that offers unmatched convenience and ease of growth. Powered by 22% THC, its effects are powerful but well-balanced, starting off as an uplifting cerebral high before turning into a soothing body buzz.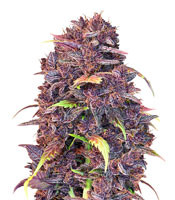 Purple Lemonade Auto (FastBuds)
Autoflowering

Refreshing medicine

22 %

400 - 500 g/m² indoors
50 - 250 g/plant outdoors
View strain
Purple Lemonade Auto takes just 63-70 days from seed to harvest and grows best indoors, where it yields up to 500 g/m² – on par with many photoperiod strains. Outdoors, each plant produces up to 250 grams of gorgeous chunky purple buds. The smoke coats the mouth with appetizing flavors of sweet, zesty citrus.
Shiskaberry (Barney's Farm)
Wrapping up our list of the best weed seeds for sale in Canada is Shiskaberry, a pure Indica that's bound to relieve all stress and put a smile on your face after a long hard day. With 26% THC, it produces a strong, long-lasting body buzz that will make you feel like you're so relaxed that you can't even get up.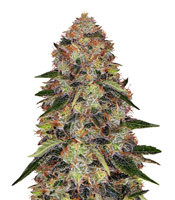 Shiskaberry (Barney's Farm)
Photoperiod

26 %

Complete harmony

500 - 600 g/m² indoors
1500 - 2000 g/plant outdoors
View strain
Shiskaberry thrives both inside and out, bringing 500-600 g/m² indoors and up to 1500-2000 g/plant in outdoor gardens. When smoked, it leaves a memorable, delicious aftertaste on the palate with earthy and spicy notes.
Cannabis Seeds by Cities in Canada
FAQ
For those who are just starting out on their growing journey, we've answered the most common questions a beginner can face. We hope this helps! For more details, check out our guides for indoor and outdoor growers.
How to store cannabis seeds?
To store cannabis seeds, place them in an airtight container, such as a glass jar or a plastic bag, and store them in a cool, dark place, away from light, moisture, and extreme temperatures.
How to germinate cannabis seeds?
To germinate cannabis seeds, place them in a damp paper towel or in water for 12-24 hours until they sink to the bottom, then transfer them to a growing medium, such as soil or a hydroponic setup.
How long do cannabis seeds last?
Cannabis seeds can last for several years if stored properly in a cool, dark, and dry place, but their viability and germination rates may decrease over time.
When to start growing cannabis seeds?
Start growing cannabis seeds indoors 4-6 weeks before the last frost in your area or when the weather is consistently warm and sunny, and transplant them outdoors when the risk of frost has passed and the soil has warmed up.