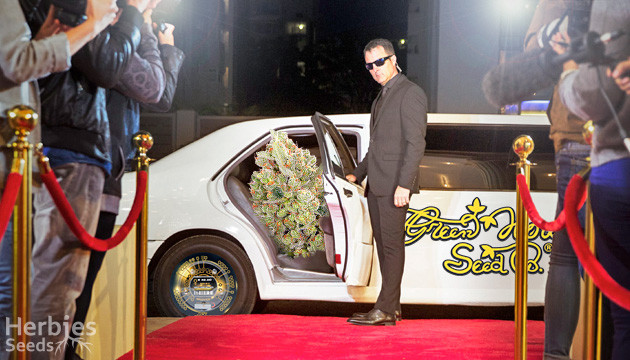 In the previous articles of this series, we introduced you to many cannabis breeders worthy of your attention. Today, it's Green House Seeds' turn. This seed bank is famous for its active participation in the High Times Cannabis Cup, where it has won many major awards. These guys know how to raise champions, and the five strains featured in this post are great proof of that.
Green House Seeds: In The Limelight For Over 30 Years
The history of this Dutch seed bank goes back to the late 1980s, and since then, Green House Seeds have remained at the center stage of the cannabis industry. Many flagship strains produced by the company have been introduced into Cannabis Cup and other international competitions, which over the years have won over 50 major awards, including the coveted Overall Best Strain trophy on multiple occasions. In fact, GHS became so famous that its founder, Arjan Roskam, was featured on the cover of High Times magazine in 1993, and has shaken hands with countless A-list celebrities who came to visit his coffeeshop in Amsterdam.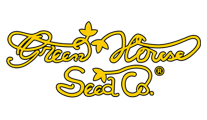 Green House Seeds
VIEW ALL
Genetics That Stand Out From The Crowd
You don't get to be so popular unless you offer the world something truly outstanding, and from its early days, Green House Seeds bet on producing exotic varieties unlike anything offered by the competition. Roskam was the one to discover Haze, which proved to be one of the most successful Sativa lines on the market. Over the years, the company has bred close to 100 feminized strains, all of which are first-rate representatives of every category: Sativas, Indicas, hybrids, photoperiod-dependent, autoflowering, high THC, and high CBD.
New Cannabis Seeds
VIEW ALL
GHS' Top 5 Strains Loved For Their Growth, Flavors And Effects
This short list of Green House Seeds' five top-selling varieties consists of plants that people buy in large quantities thanks to their ease of cultivation, generous harvests, and overall quality of smoke. Read on and judge for yourself whether you want to have these babies in your garden, too.
Big Bang Auto (GHS)
Autoflowering

Cosmic harmony and pain control

15 - 20 %

900 g/m² indoors
45 g/plant outdoors
Go to strain
Big Bang Auto: Explosive Growth In Record Time
This Indica-dominant autoflower is mainly appreciated for its short stature and equally short flowering time. As the name suggests, these plants tend to explode in all directions, and their numerous branches become covered by dense and heavy buds in just 42 days from the moment the first female hairs appear. You'll be happy with Big Bang Auto's hefty yields and even happier with the way it smokes: a sweet mix of fruity and flowery flavors that usher in a deeply soothing Indica relaxation.
White Widow (GHS)
Photoperiod

Explosive power of cerebral high

18.76 %

800 g/m² indoors
900 g/plant outdoors
Go to strain
White Widow: A Rare, Beautiful, And Dangerous Beast
One of the most formidable representatives of the 'White' family, this strain offers remarkable knockout power. Just a couple of hits from the bong will numb your body and soothe all your aches and pains. On the flip side, you won't be able to move a muscle, so it's probably best to enjoy this potent weed only in the evening when all chores are done and no one will bother you. White Widow is also considered a great sleep medicine, and the rich sweet fruity flavor will make the treatment a very enjoyable experience.
Jack Herer (GHS)
Photoperiod

20.94 %

Powerful multidimensional impact

800 g/m² indoors
1200 g/plant outdoors
Go to strain
Jack Herer: An Exotic But Tamed Sativa
Jack Herer, one of the most popular brands in the world of cannabis, is a strain offered by many seed banks, and the version by Green House Seeds can be counted among the best of them. This Sativa-dominant variety provides a smooth boost of energy that's sustained for several hours. It makes you happy, helps both with boring chores and creative tasks, and keeps anxiety at bay. There was a time when Sativas like this grew only in tropical climates, were of gigantic proportions, and took forever to mature, but Jack Herer is a medium-sized and fast-flowering plant, perfect for indoor cultivation.
Franco's Lemon Cheese (GHS)
Photoperiod

2 in 1: medical and social

21.58 %

750 g/m² indoors
1000 g/plant outdoors
Go to strain
Franco's Lemon Cheese: Putting A Silly Grin On Your Face
This mouth-watering hybrid is a cross between two most delicious varieties: the award-winning Super Lemon Haze with its intense citrus aroma, and the legend from the UK, the pungent Exodus Cheese. Besides this rich and unique terpene profile, Franco's Lemon Cheese offers a very pleasant high that makes you happy, chatty and giggly, while physically relaxing you at the same time. It's great for laid-back gatherings of friends or in fact any party or social events, and with 21% THC, the effects are also extremely strong and long-lasting.
Jack Herer Auto (GHS)
Autoflowering

Stone that blows your mind and body

20 %

700 g/m² indoors
80 - 100 g/plant outdoors
Go to strain
Jack Herer Auto: The Real Thing, Only Smaller And Faster
When you breed autoflowers, the challenge is to take some crazy popular photoperiod variety and make it flower automatically without compromising any of its most beloved features like smell, taste, type of high, and overall strength and duration. With Jack Herer Auto, the breeders at GHS have achieved this goal 100%. This mini-me companion of the original Jack has practically the same THC content as well as the same mood-lifting and anxiety-melting effects, with some pleasant body buzz as a bonus.
Inexhaustible Source Of Great Genetics
The five strains presented above will give you a good insight into what Green House Seeds genetics are capable of. If you want to continue your acquaintance with this first-rate seed bank, you can do so practically forever, because these breeders have a great range of genetics and are constantly developing new strains. Of course, if you ever decide to try something else, you may find some great choices in our other articles from this series. Keep reading and keep growing!
Herbies Head Shop expressly refuses to support the use, production, or supply of illegal substances. For more details read our Legal Disclaimer.