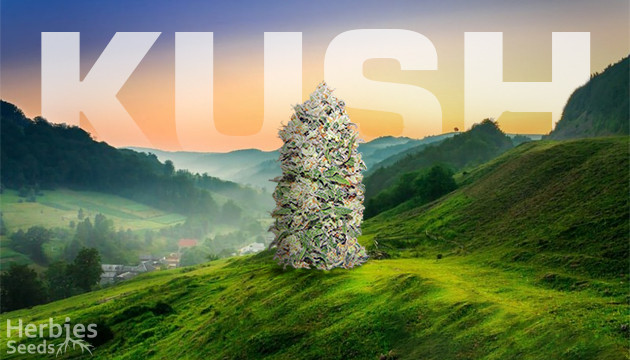 The Kush marijuana family has its origins in modern-day Pakistan and Afghanistan, where the Hindu-Kush Mountains can be found. For millennia, Kush strains were grown here. Yet it wasn't until the 1970s that smugglers recognized the benefits of these heavy-duty seeds. They began to transport them out of this remote region, to the USA and Europe where keen users were on the lookout for cannabis varieties that would give them the potent effects they desired.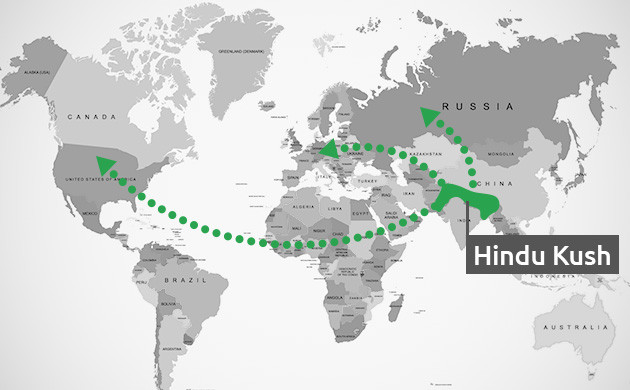 It isn't known for sure who brough the ancient genetics of Kush to the West, but in its day, weed heads on the Hippie Trail would hunt out the best Kush in the world. Now, hunting expeditions for Kush seeds have all but ended, but the quest to create the perfect strain is far from over. Breeders have been refining, hybridizing and cultivating the vintage Kush genes for half a century and the results are some seriously impressive variants.
Since we've answered "Where does Kush come from?", are you ready to learn about the top 10 Kush strains? Then read on and discover our recommendations!
What Are The Best Kush Strains?
While types of Kush and effects from them differ, primarily, Kush strains are indica hybrids. Their sedative effects are well-known, but users report that they don't just experience sleepiness, they also feel euphoric joy. All Kush strains have similar scents and tastes in common. They can best be described as fruity, floral and foresty. Their scent is aromatic while their taste is citrussy with a hint of pepper or herbs.
So, with no further ado, let's carry on with our Kush strain list of varieties you should definitely try.
Cotton Candy Kush from Delicious Seeds
If you're looking for a seriously delicious kushy hit, Cotton Candy Kush has to be the best. Famous for its euphoric and energizing effects, this strain is perfect for couch potatoes everywhere, especially those suffering from anxiety or depression.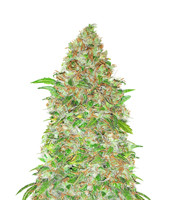 Cotton Candy Kush (Delicious Seeds)
Photoperiod

Ecstatic in its nature high

23 %

550 g/m² indoors
1000 g/plant outdoors
View strain
Thanks to its uplifting effects, it's the ideal strain for parties, while its earthy, citrusy and sweet flavour makes it a joy to smoke. Not only does this variant have a higher-than-average THC percentage (about 23%), it also has a prolonged effect that lasts 4-5 hours at a time. All in all, this is one of the most popular Kush strains amongst marijuana connoisseurs.
Bubba Kush from Medicann Seeds
Named after Matt Bubba Berger, the man responsible for transporting this plant for cultivation to LA from Florida in 1996, this variety boasts a distinctive peppery scent with tones of earth, herbs and citrus. While not the strongest Kush on the paper – the THC percentage of Bubba Kush is slightly lower than many of its sibling hybrids – its effects are wonderfully tranquilising. This is a very calming strain that can alleviate insomnia, pain and stress effectively.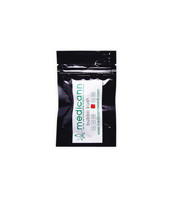 Bubba Kush (Medicann Seeds)
Photoperiod

18 - 22 %

No official information

High
View strain
If you're looking for a good Kush strain that's also highly medicinal, Bubba Kush seeds will be the perfect choice for you. They will yield buds with a high CBD level of 4% which makes them good for treating pains, inflammation, headache, and anxiety among other conditions.
Hindu Kush from Sensi Seeds
Although there are many different types of Kush that have been developed over the years, this strain is the authentic original. Hindu Kush comes from the actual Hindu Kush Mountains and boasts genetics that come directly from the ancient wild landrace. The effects of this strain are enjoyable too. You can enjoy old school chilling out when you take a hit – the effect is relaxing without being too overwhelming.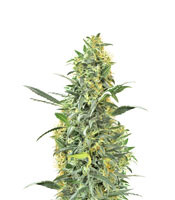 Hindu Kush (Sensi Seeds)
Photoperiod

Great therapeutic potential

Medium

90 g/plant outdoors
View strain
Hindu Kush seeds produce some of the best kush ever thanks to pure and stable 100% Indica genetics. This is not only our opinion – this strain has also been called one of the best cannabis plants of all time by High Times Magazine.
Master Kush from Dutch Passion
If you love classic strains of Kush with all their winning genetics, Dutch Passion's Master Kush is hard to beat. It's an old school hybrid combination of Skunk#1 and Hindu Kush that is ideal for stealth growers and users thanks to its subtle odour. This strain also delivers wonderfully mellow and relaxing physical effects that won't have you locked to the couch.
Master Kush (Dutch Passion)
Photoperiod

Deeeeeply meditative strain

300 - 400 g/m² indoors

15 - 18 %
View strain
The fact that Master Kush is some of the best kush seeds out there is proved by its Highlife Cup in the Overall category earned in 2017 – this means that esteemed judges have found this kush strain's properties outstanding in regards to both growing and using.
Pure Kush from GHS
Of all the different kinds of Kush out there, Pure Kush is one of the best for people suffering from insomnia and chronic pain. If you want to feel energised, this isn't the hybrid for you – Pure Kush offers seriously impressive sedative effects that make you feel sleepy and relaxed in your body, but also euphorically happy. Sufferers of anxiety and stress also find Pure Kush helpful, and unlike the majority of other Kush variants, this strain helps with nausea.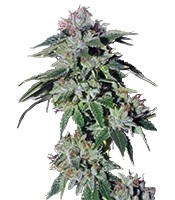 Pure Kush (GHS)
Photoperiod

When you need a vacation

19.35 %

900 g/m² indoors
900 g/plant outdoors
View strain
Thanks to 30/70 Sativa/Indica ratio, Pure Kush seeds grow to become plants with a balanced high – you'll feel great, electrifying buzz in both your body and mind.
Critical Kush from Barney's Farm
This hybrid from Barney's Farm has been created by combining OG Kush with Critical Mass. The result is an indica-dominant strain with a taste and scent that mimics pepper and herbs. If you like things spicy, you're sure to love Critical Kush. It's also an incredibly calming and relaxing variant that can help with anxiety, depression, insomnia, pain and stress. With its high percentage of THC, it'll make you feel happy, but also somewhat couch-locked.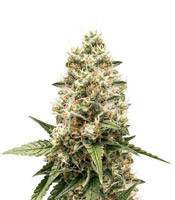 Critical Kush (Barney's Farm)
Photoperiod

Enormous relaxation

25 %

650 g/m² indoors
View strain
Critical Kush seeds grow into plants that casually test at 25% THC. With potency that high, Critical Kush may be the strongest Kush in the world – at least for now there's no competition to beat this THC concentration.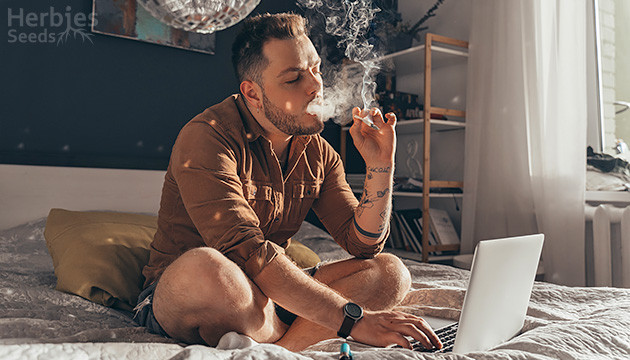 Critical Kush Smoke Report: Super Narcotic After a Long T-Break
READ NOW
Afghan Kush from World of Seeds
Afghan Kush is believed to be the strain that began the contemporary Kush renaissance. Allegedly, its genetics were smuggled out of its native Afghanistan just before the Soviet invasion of 1979 and over the years, numerous elite phenotypes and hybrids have been created from its lineage. This is a phenomenally potent strain, even by the super-high THC standards of today.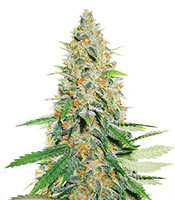 Afghan Kush (World of Seeds)
Photoperiod

20 %

500 g/m² indoors
800+ g/plant outdoors

Relax and sleep well
View strain
If you never tried kush strains before or never grew kush seeds, make sure to try Afghan Kush first. Its clear head high and overpowering, almost numbing body-buzz, along with classical hashy flavors is the kush experience for the books.
King's Kush from GHS
Created by crossing Grape with the ever-popular OG Kush, King's Kush is truly the royalty of the marijuana world. You won't be disappointed by the THC levels of this strain – you can expect a THC content of as high as 20%, while its sweet and sour flavour makes it a delight to smoke. Add into the picture the long-lasting mellow, euphoric high and it's easy to see why this hybrid is so popular.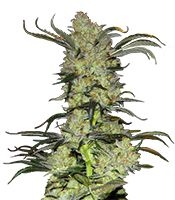 King's Kush (GHS)
Photoperiod

All-absorbing wave of Stone

20.29 %

800 g/m² indoors
1100 g/plant outdoors
View strain
When smoking King's Kush, make sure to let the experience settle in – take a couple of puffs and put the joint away – the effect of buds from King's Kush seeds is very potent and slow-acting. You might not feel too high at first, but a minute later you'll be shot straight into a stratosphere.
Cataract Kush from DNA Genetics
If you're looking for the dankest Kush strain of them all, it's hard to beat Cataract Kush. Made by crossing LA Confidential with OG Kush, this cannabis is seriously pungent with a skunky, fuel-like odour that eliminates any possibility of growing or using discreetly. Users find that Cataract Kush produces a slow-creeping effect that will have you glued to your couch without realising it.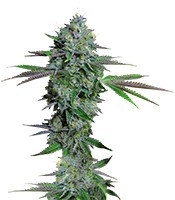 Cataract Kush (DNA Genetics)
Photoperiod

Deep deep stone

No official information

350 - 500 g/m²
View strain
If you're a heavyweight toker, this is the hybrid for you, as it will instantly break any tolerance you might have developed. Also. Cataract Kush might be the best kush ever for people suffering from insomnia – it's a perfect nigh-time strain that will help you sleep like a baby.
Pink Kush from Barney's Farm
This marijuana strain is almost as popular as its OG Kush sibling thanks to its potent body-focused effect. As an indica-dominant hybrid, Pink Kush has a fairly overpowering impact, with even the smallest dose eliminating appetite loss, insomnia and pain. The aroma of this strain is especially lovely, with candy and vanilla notes that tantalise the senses.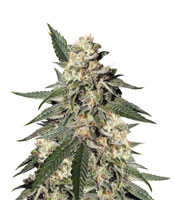 Pink Kush (Barney's Farm)
Photoperiod

Sensual satisfaction

24 %

600 - 700 g/m² indoors
600 - 700 g/plant outdoors
View strain
Choose Pink Kush seeds if you're looking for a different kush experienced. These are good kush seeds because they're modern and reimagined, producing sweet and extremely potent buds with a touch of CBD for an enhanced high.
Choosing The Right Kush For You With Herbies
It's easy to see that the various Kush strains have a number of commonalities.– for example, their euphoric yet calming effects – yet each one is unique in its own right. That means finding the right Kush for you is a matter of research. Depending on the effects you desire and the potency you require, different Kush strains will be best for you, so finding out as much as you can before using is always a good idea. If you're seeking an energy boost, Kush strains probably aren't for you, but if you're happy to enjoy a night snuggled up on your couch, there's sure to be a strain among our recommended top Kush strains that is perfect for your needs!
Herbies Head Shop expressly refuses to support the use, production, or supply of illegal substances. For more details read our Legal Disclaimer.